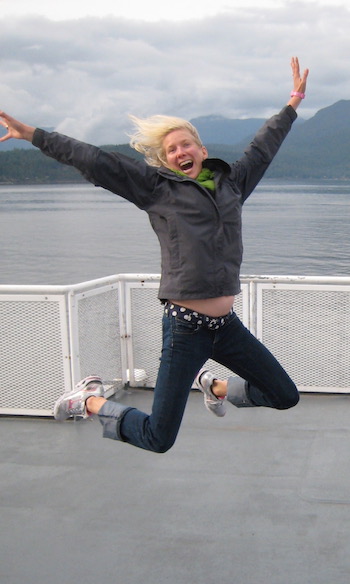 I cover pop culture issues and their impact on girls and women. And I do that because I fell in love with Sassy magazine when I was a teen. (I also wrote my undergraduate thesis on how it changed women's magazines, and then interned there for a year.) In addition, I write about trends, beauty and parenting.
I've worked at and written for magazines/newspapers/outlets including The Washington Post, The Vancouver Sun, Livestrong.com, Yahoo, Realtor.com, OpenTable, Seventeen, Cosmo Girl, Teen People, Sassy, YM, Elle Girl, Ms., Health, and many others.
I'm also the author of All Made Up: A Girl's Guide to Seeing Through Celebrity Hype and Celebrating Real Beauty (Walker Books for Young Readers/Bloomsbury, 2006), and appear regularly as a guest on TV and radio in the US and Canada (CNN, NBC, CBS, NPR, Breakfast Television, CBC and many others).

Finally, I have a master's degree from Brown University in American Studies (with a focus on 20th century pop culture). And I'm a native New Yorker, but split my time between NYC and Vancouver, British Columbia.